It's everything you love about
Topgolf
,
in a luxury suite.
The Topgolf Swing Suites at Social Latitude features three bays with game simulators, comfortable seating, and full food and beverage service. With a massive screen and a selection of exciting virtual games, the TOPGOLF Swing Suite delivers a one-of-a-kind simulation that's fun for golfers and non-golfers alike. It's everything you love about Topgolf, in a luxury suite! Want to practice your golf skills over lunch, use our top of the line clubs or bring your own!

Social Latitude is the exclusive Topgolf Swing Suite for Greenville, SC. It is an interactive social experience offering you food and beverage service while playing a selection of games (golf, hockey, football, baseball, soccer, zombie dodgeball and carnival games) in a one-of-a-kind simulation, that's fun for golfers and non-golfers alike.
Our Swing Suite bays are available for 1-hour reservations. For safety purposes, each bay can accommodate no more than 6 players. If you have a larger party, please reserve bays 2 and 3 to ensure you are all together.
**for the best experience, suites are limited to 6 players. For parties over 4, we encourage a 2 hour reservation to have time to play all of the games.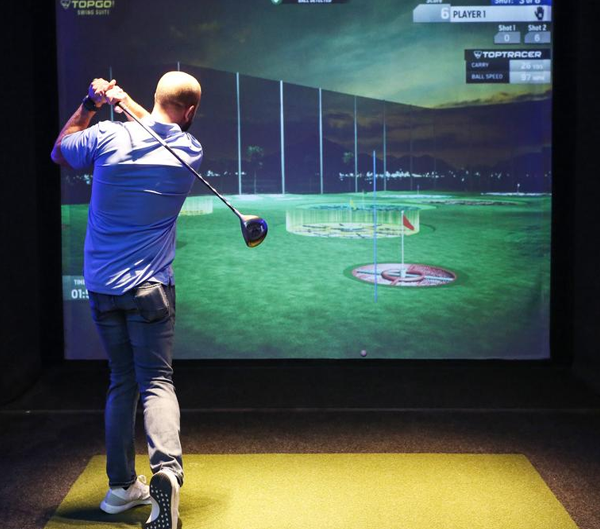 TOPGOLF
Take aim at the variety of giant colorful targets in this game of precision and control. Earn double points galore for shots made in targets further out on the field. Everything you love about TOPGOLF…just in indoors!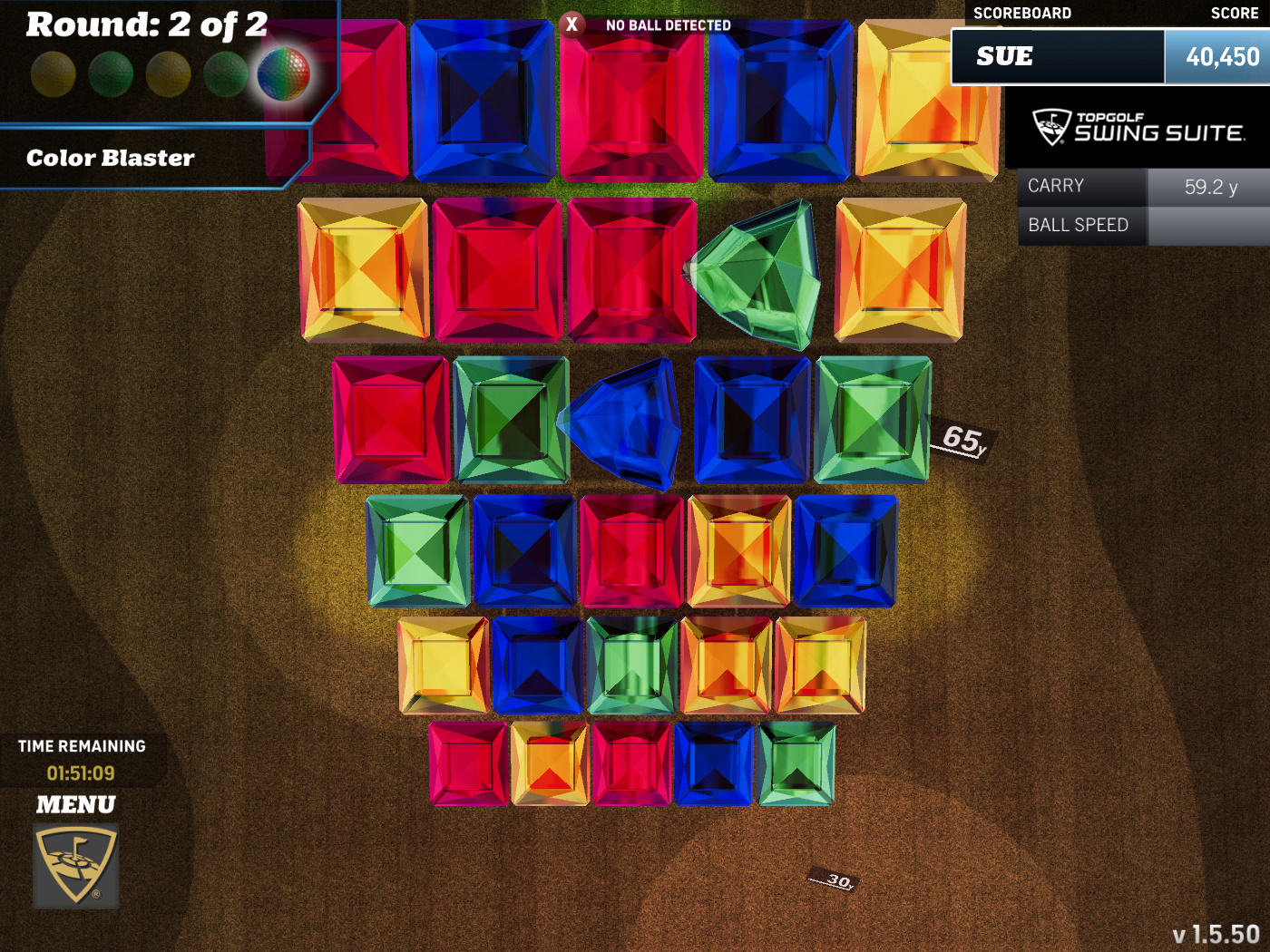 Think of Bejeweled meets TOPGOLF! It is going to take skill and a little luck to conquer this game! Be careful…this game is addicting and you will want to play for hours.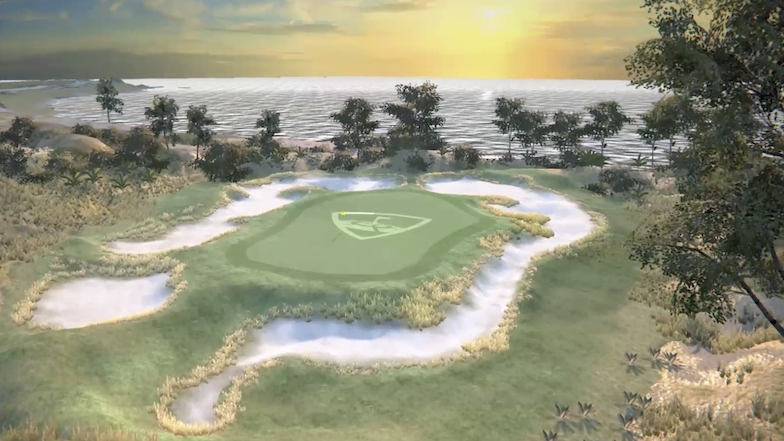 Raining outside? Want to play golf in the A/C instead of the scorching heat? Then c'mon in and use our house clubs or your own and play one of 86 courses from around the world.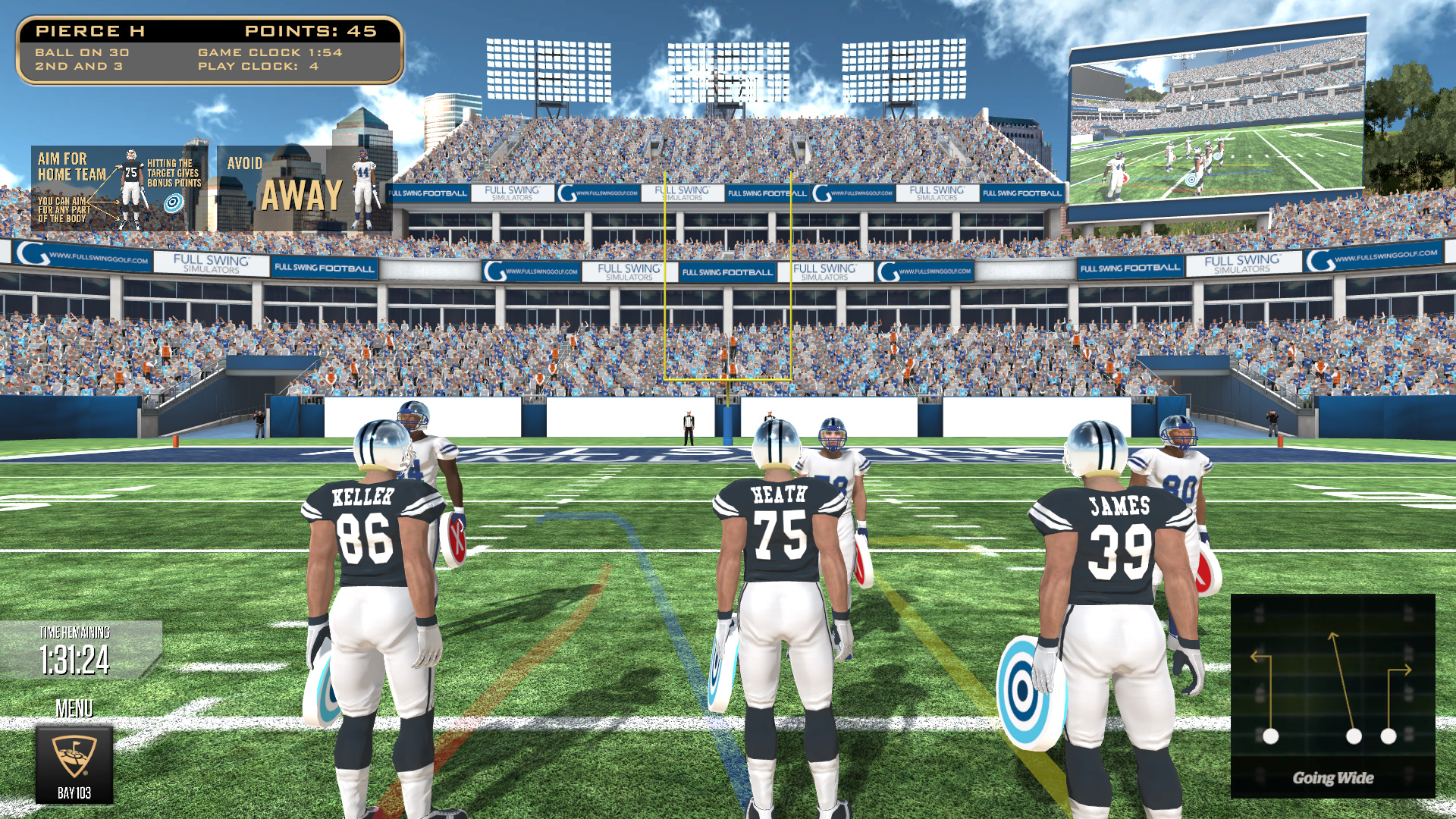 QB Challenge
Drive down the field against a tough defense looking to stop you from scoring a game-winning touchdown.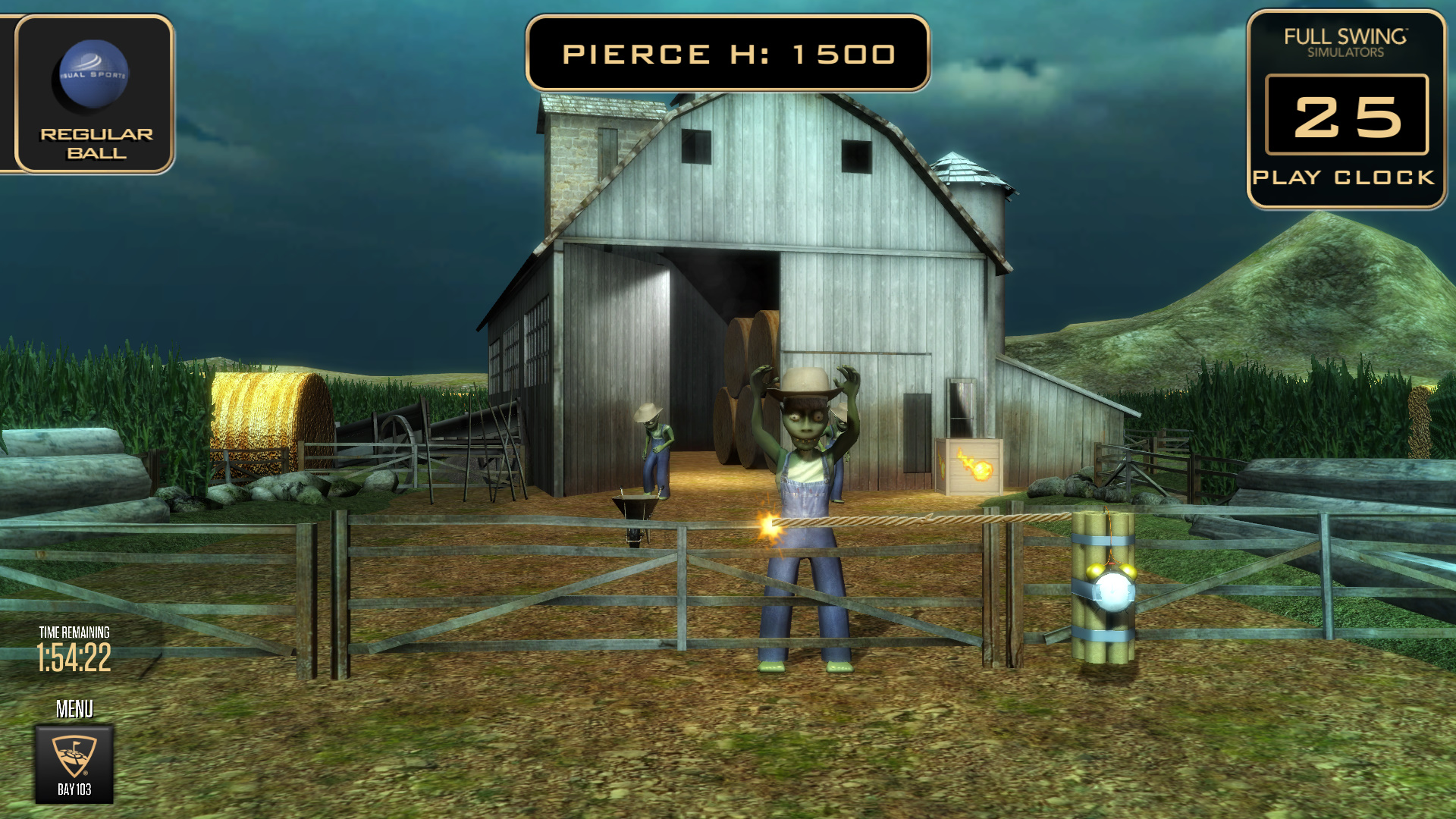 Zombie Dodgeball
A trio of zombie street dancers is looking to bust a move on your face. Defend yourself by hitting them with dodgeballs until time runs out.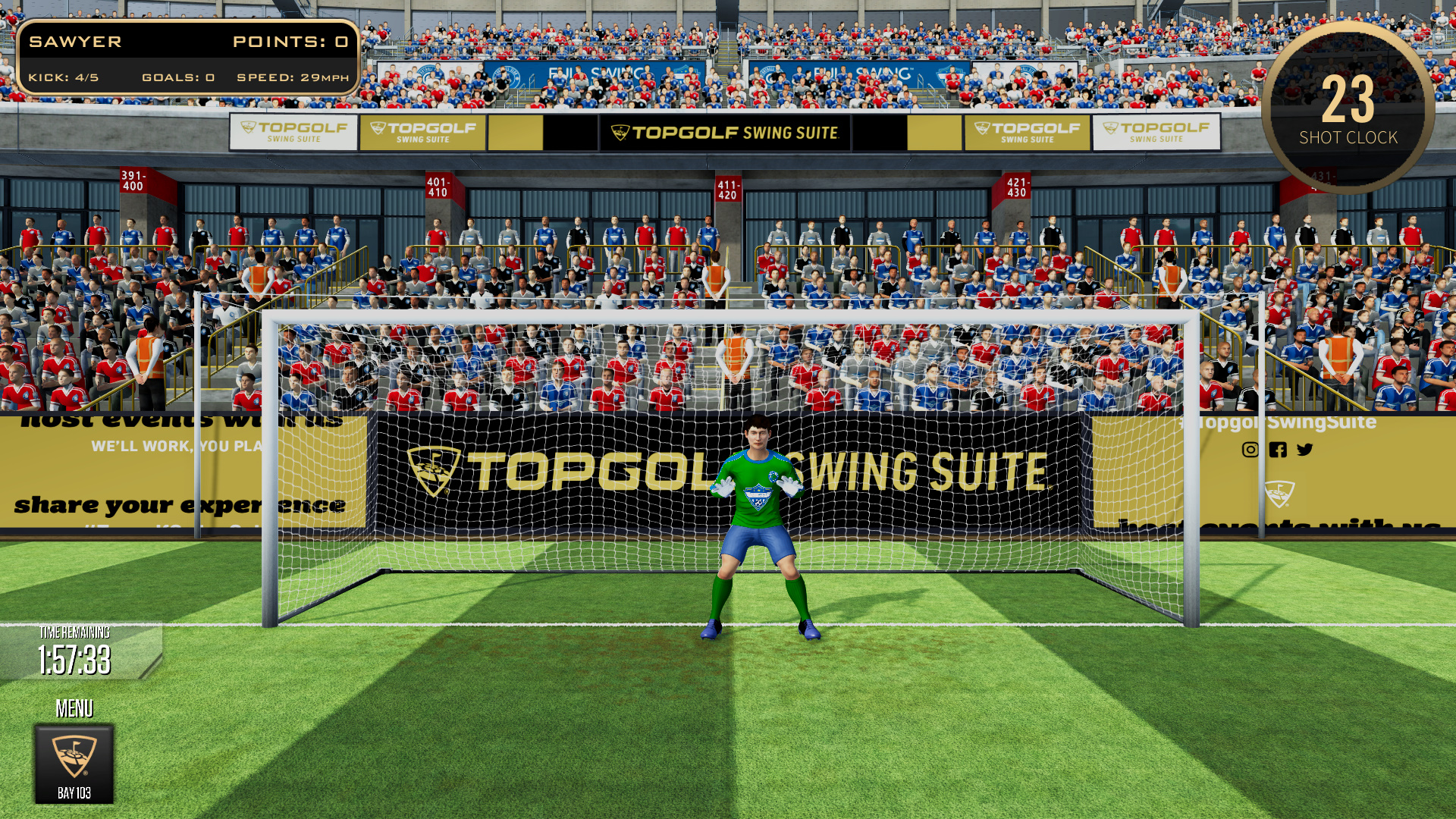 Penalty Kick
The goal is simple: You get 5 kicks to get the ball past the All-Star keeper and find the back of the net.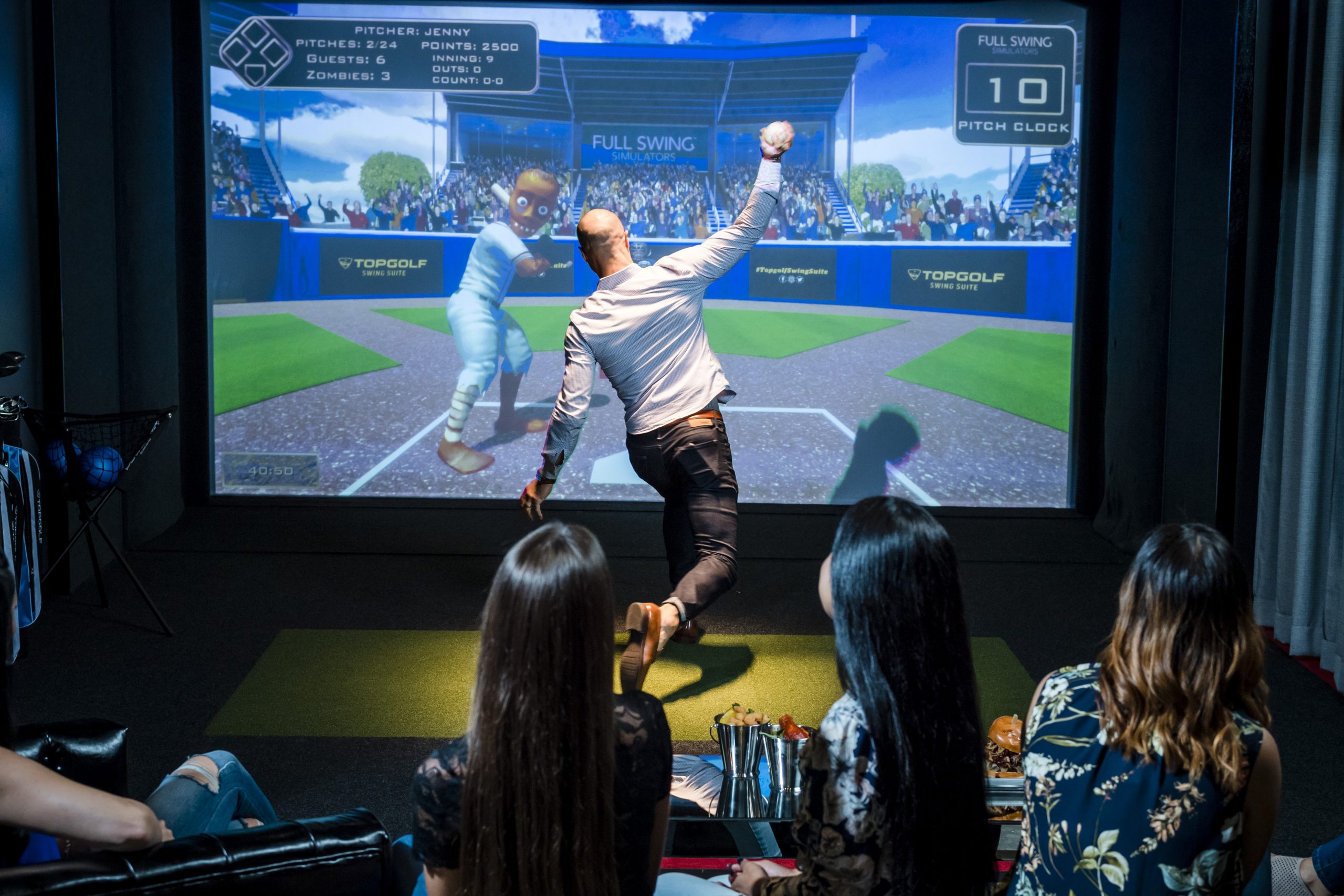 Baseball Pitching
Take the mound against a team of sluggers looking to destroy your every pitch. Just don't let them take you deep because it's the bottom of the 9th and the game is on the line.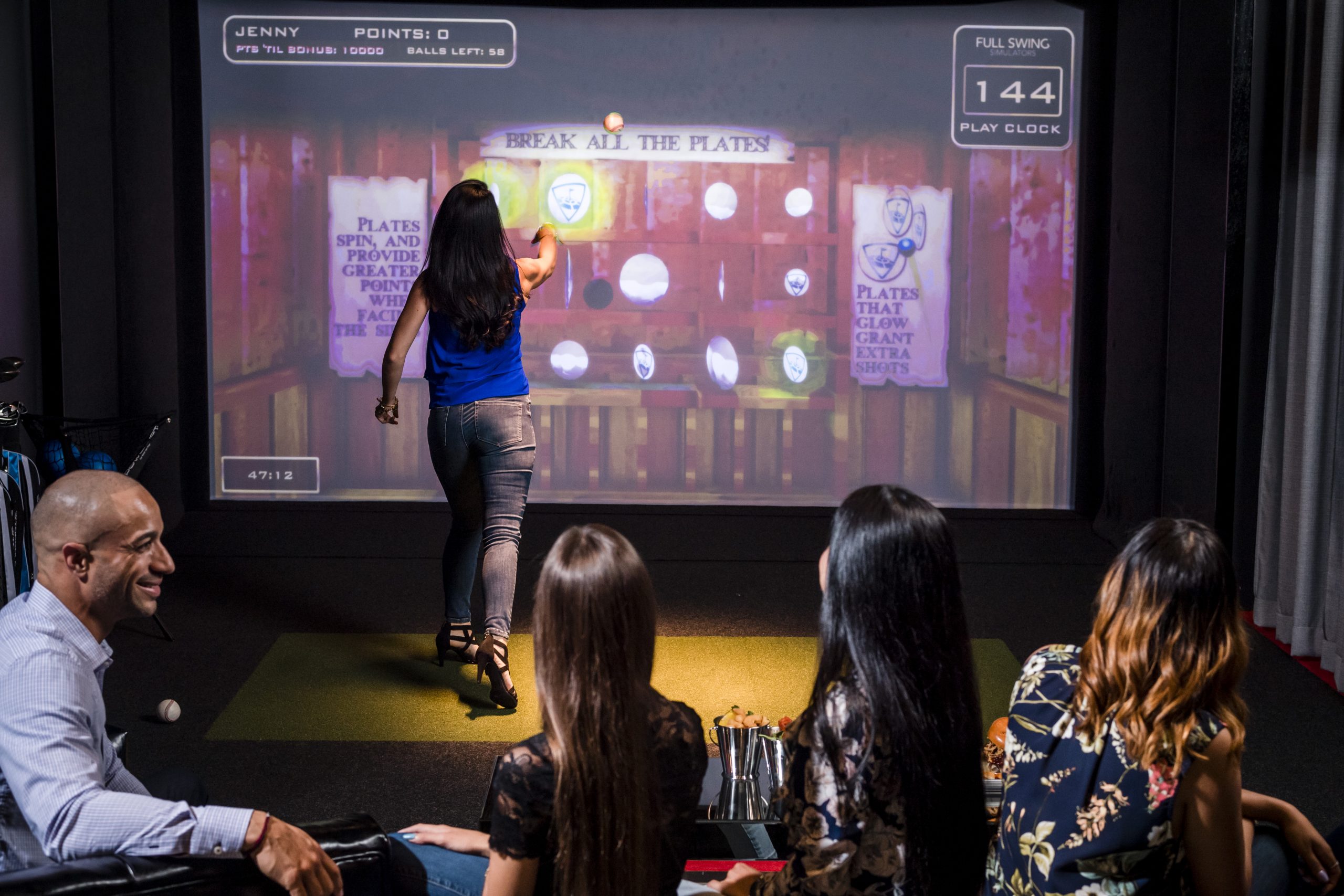 Carnival Classic
Pop as many balloons as you can in this fast-paced game of precision. The smaller the balloon, the more points it's worth.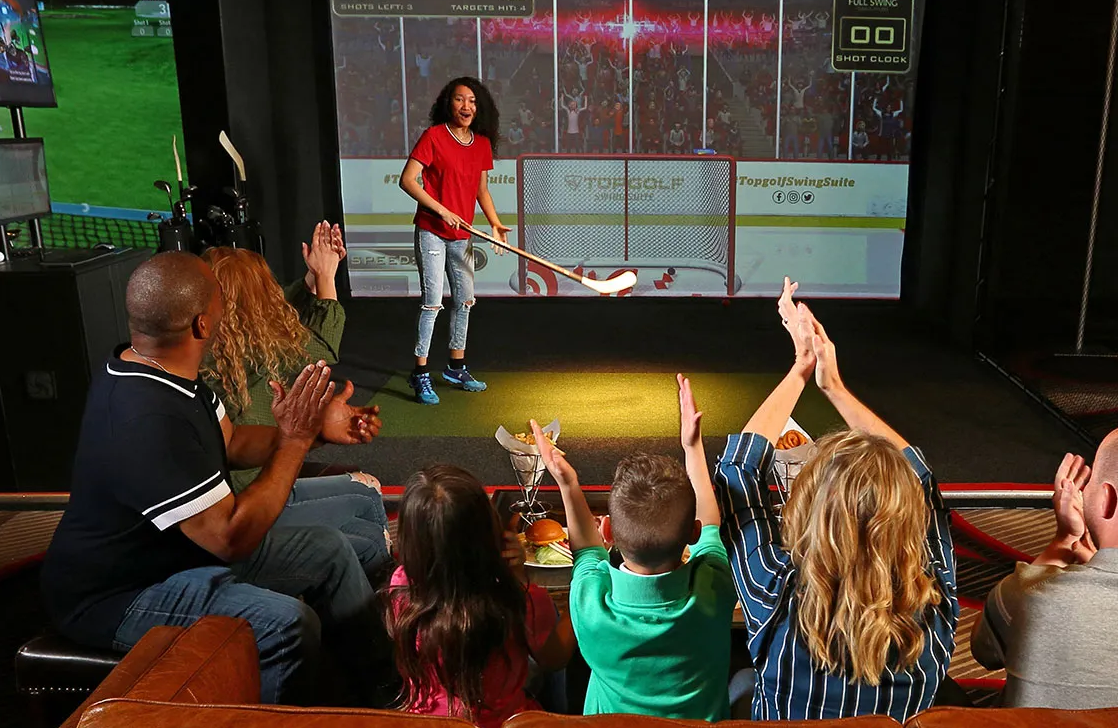 Hockey Shots
No need to lace up your skates in this ice rink. Grab a hockey stick and puck then take aim at various targets in the net.